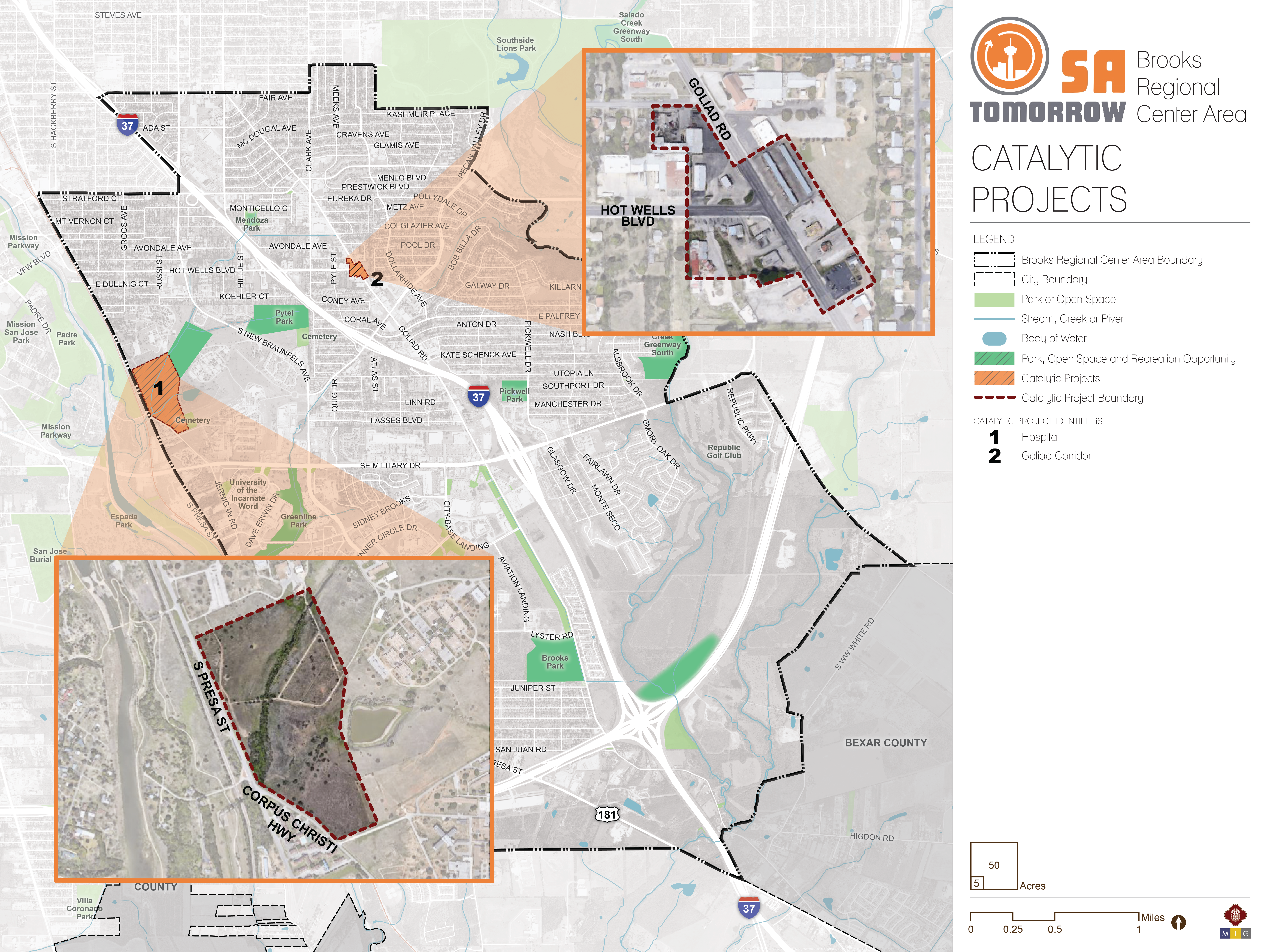 San Antonio State Hospital at S. Presa
The San Antonio State Hospital has had a presence in the Southeast side for generations, but it is now ready to be reimagined. Fifty-five acres are ready for development that accentuates natural features such as heritage trees, the flowing creek and views of Downtown, and takes advantage of its proximity to the San Antonio River Mission Reach and the Brooks campus.
Goliad Road
Goliad Road, between Fair Avenue and SE Military Drive, is a 2.75-mile long commercial corridor lined with community-serving businesses. It is oriented to vehicular travel with deep, street-fronting parking lots, narrow sidewalks, and minimal streetscaping.